Projects
Manufacturing a Complex 65ft Stacker Assembly with Precision
Meeting the challenge: manufacturing a complex 65ft stacker assembly with precision
Hutchinson successfully tackled the task of fabricating a highly intricate 65ft stacker assembly within a tight 8-week timeframe. The scale of the project posed manufacturing space challenges, while accessing internal knowledge ensured accurate replication.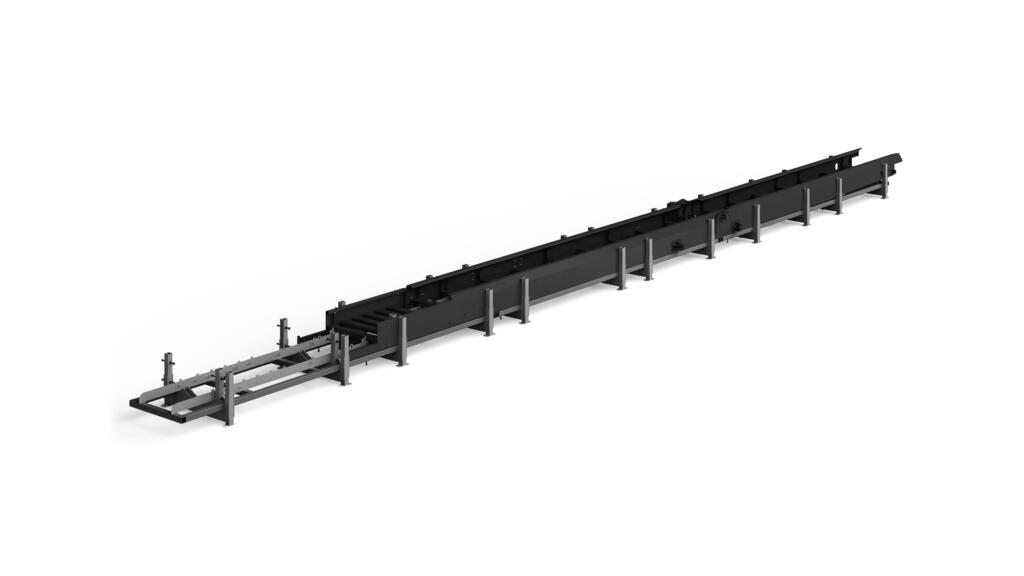 The Challenge
Hutchinson faced the demanding task of fabricating a highly complex 65ft stacker assembly for our Crushing & Screening customer within a tight 8-week deadline.
The sheer scale of the fabrication presented challenges in terms of finding a suitable manufacturing space. Accessing customer specific knowledge was crucial as the product had been built in-house for several years. Given the assembly's visual significance, strict attention was to be paid to weld and paint quality.
Our solution
Hutchinson successfully established a dedicated production line within our main fabrication area by relocating smaller products to a different section of the factory. This optimisation enabled us to achieve a streamlined workflow and meet the customer's required timelines for the 65ft stacker assembly. Our design engineers spent considerable time on-site, engaging with operators and addressing any challenges.

Collaboratively, we updated drawings to include weld sequences and other crucial details for efficient production. To ensure the desired quality and volume, we designed and manufactured a versatile jig applicable to the entire family of fabrications. Our dedicated quality team diligently monitored every stage of the process, exceeding the customer's expectations.
Results
Hutchinson implemented a specially designed jig, resulting in a 20% reduction in fabrication times. This improvement allowed the customer to enhance their competitiveness in the market. Tabbing and slotting techniques were utilised to ensure precise fitting of components, guaranteeing consistent quality.

The achieved quality exceeded expectations, satisfying the customer's requirements. Additionally, the successful collaboration enabled the customer to free up 100,000 sq ft of factory space, enabling the establishment of a dedicated final assembly line and the addition of further value, surpassing the benefits of in-house fabrication.
Talk to us about your project today
Our team's attention to detail at every stage is crucial, along with our technology and process knowledge, enabling us to meet our customers' expectations every time. Talk to us about your project today.