Company History
Timeline of our company milestones
Hutchinson is firmly focused on building for the future, but we also know the value of remembering where we came from. We use our years of accumulated experience to navigate our future decisions.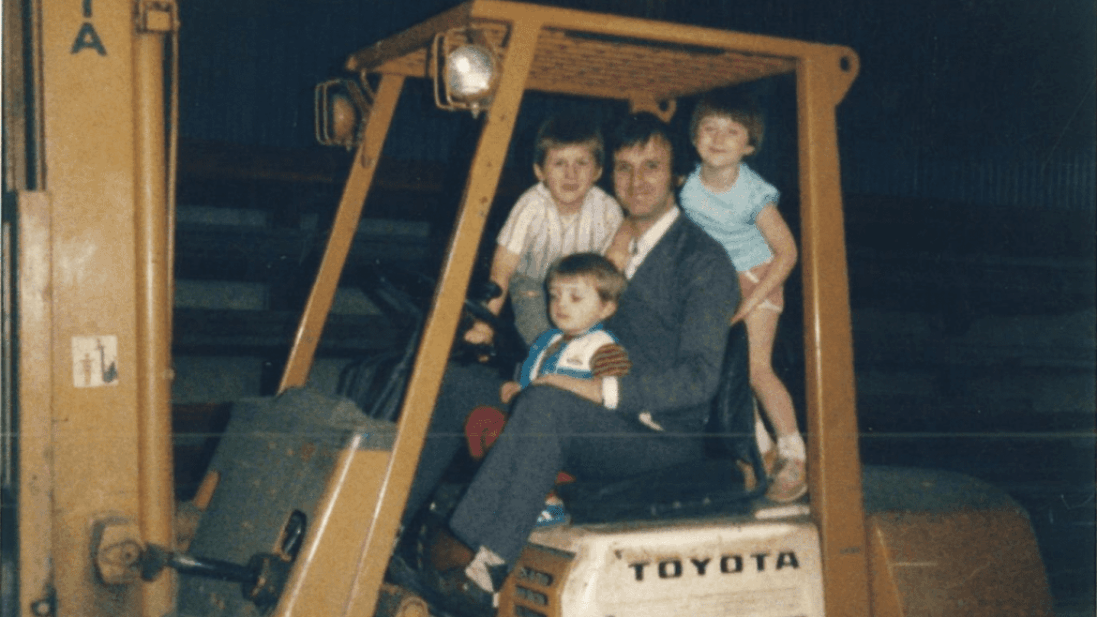 1970s
Company is established in Kilrea, Northern Ireland.
In 1971, Creighton Hutchinson founded SJC Hutchinson Engineering on his brother's farm in Kilrea primarily to serve the needs of the local agricultural machinery market. 
Just 3 years later, he built a new 10,000 sq. ft facility on his family land. Bolstered by their new facility and experience from the first few years in business, the Hutchinson Engineering team was able to exhibit at the Balmoral Show for the first time.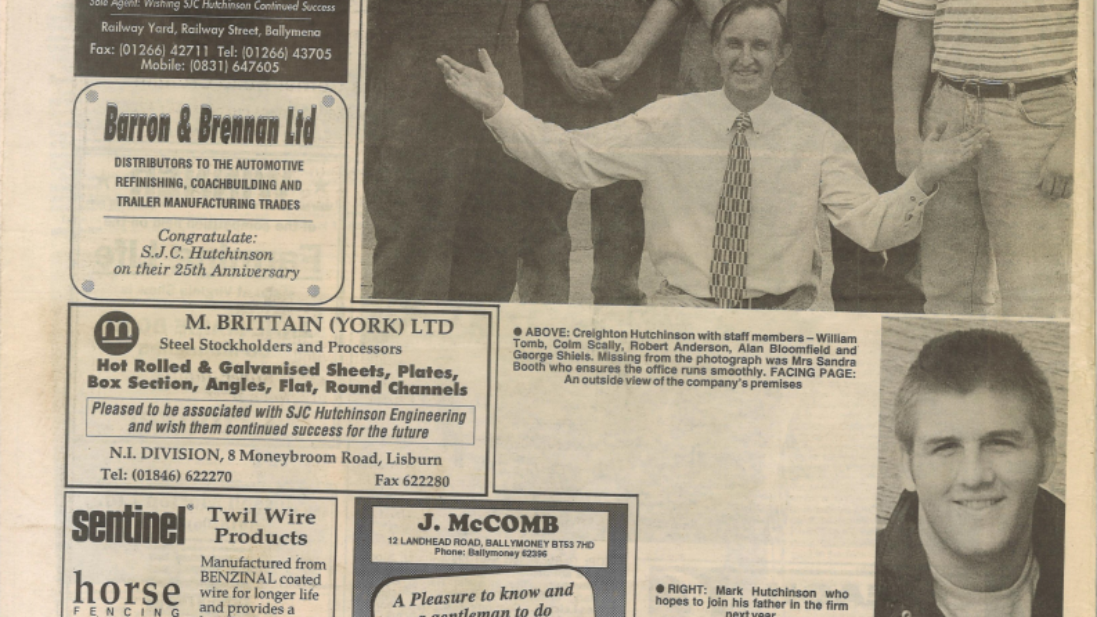 1990s
Taking a chance on tech
In 1997 Mark Hutchinson, son of Creighton, joined the family business (one of just five employees at the time). At this time, the strategic investment in plasma technology allowed the company to diversify into the engineering subcontract market. Making our mark on the local market, we started supplying subcontract components to Wrightbus, Ballymena.
In 1999, we took a leap of faith, purchasing our first flatbed laser machine to offer customers precision sheet metal cutting. This was a huge £300k investment for the company, as our turnover was £500k at the time.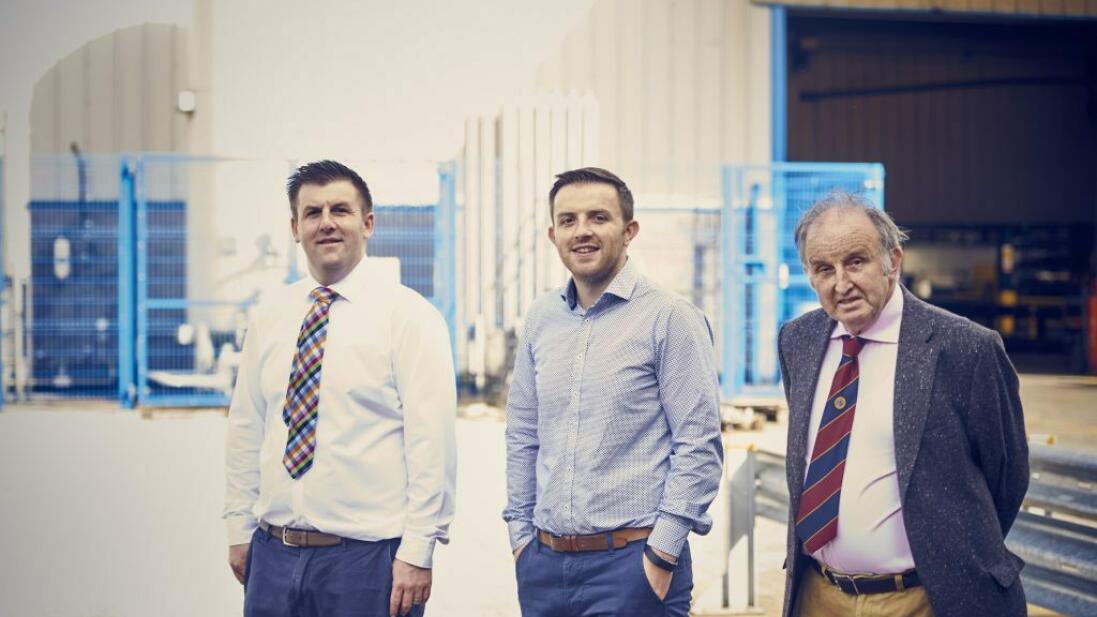 2000s
New millennium, new momentum.
As our team grew, so did our capabilities. Following the successful investment in our first flatbed laser, it was time to purchase our second to keep up with demand. To do so, the 10,000 sq.ft factory was extended.
Richard Hutchinson joined the company, bringing a fresh perspective to the daily running of business. Recognising the need for improved efficiency, he took the initiative to integrate a new IT system, streamlining processes and paving the way for enhanced productivity. Richard led the charge, bringing Hutchinson Engineering up to date in the fast moving world of IT and management, now matching our internal processes with our external success.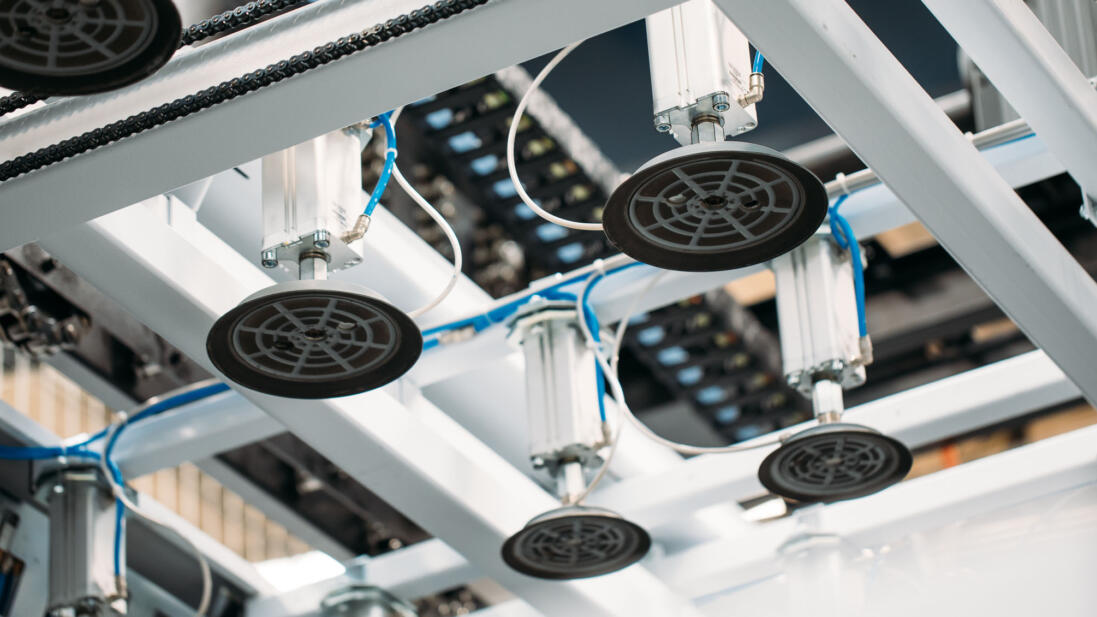 2010s
A laser focus on the future
In 2010, we purchased our first 3D tube laser, which allowed for the production of accurate and complex laser cutting services, further expanding our ever-growing list of in-house capabilities. Acknowledging our 40th anniversary in 2011, the team celebrated by purchasing a third flatbed laser. 
Adding to our list of triumphs, the company achieved IIP accreditation, won 'UK's Most Dynamic Sub-Contractor' at the MTA Awards, and Mark Hutchinson won Family Director of the year at IOD Northern Ireland Director of the Year Award.
With another factory extension completed, increasing overall size to 60,000 sq. ft, we purchased a Trumpf 700 tube laser and our first fibre laser.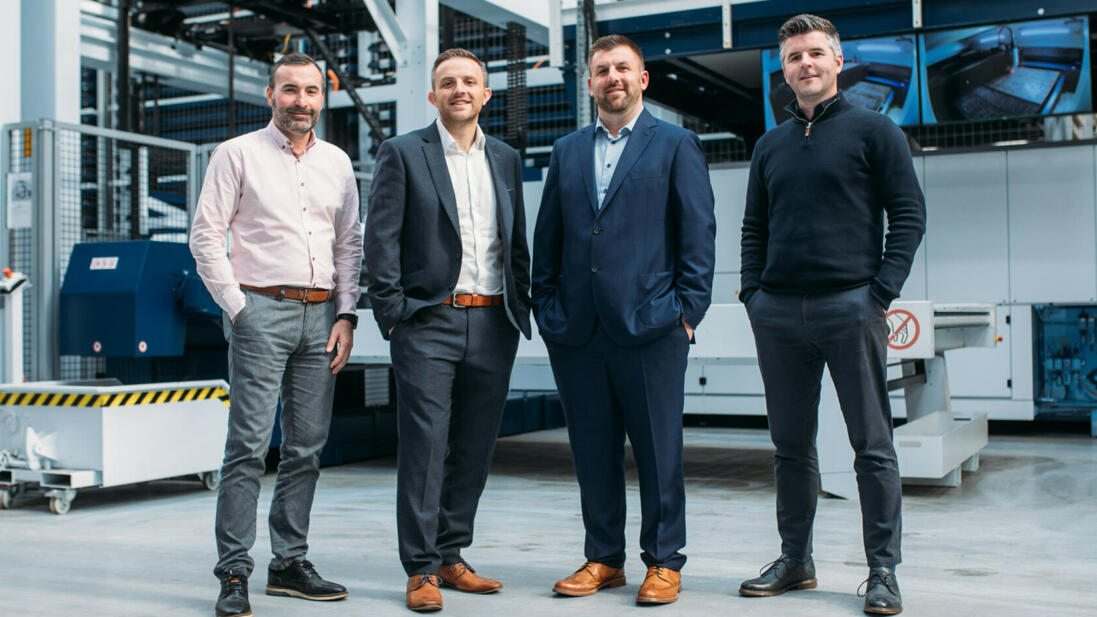 2020s
A whole new world
2020 brought with it the kind of change no one saw coming. With Covid-19 wreaking havoc across the globe, the Hutchinson team was keen to get involved with a project that would aid in the fight against the virus that changed the world. Working with McLaren Racing, the team proudly supplied components to the Ventilator Challenge UK.
In 2021, we celebrated 50 years in business. However, in May of that year, company founder Creighton Hutchinson sadly passed away. Keen to build on Creighton's legacy, the following year we commissioned the most advanced laser cutting and material storage system in Europe, alongside being re-accredited IIP Gold status. Employing our first wave of international employees to support the company's growth in 2023, the company continues to invest in its future.

Be part of our future
Join us and be a part of a team that values innovation, expertise, and personal growth. We are committed to providing a workplace that inspires our staff to be the best they can be.