Newsroom
Complex Subassembly Solutions for Crushing & Screening Machinery Makers | Hutchinson
In a recent project for a client, we demonstrated our expertise by fabricating a highly intricate 65ft stacker assembly within a mere 8-week timeframe. This achievement not only establishes our capabilities but also demonstrates our commitment to quality and punctuality.

Specialization in Design for Manufacture
The key to Hutchinson's success lies in its adeptness at Design for Manufacture (DfM). Our design engineers spent considerable time on-site to understand the specific challenges and requirements. This engagement ensured an updated set of drawings that included vital data such as weld sequences, which were pivotal for the flawless assembly.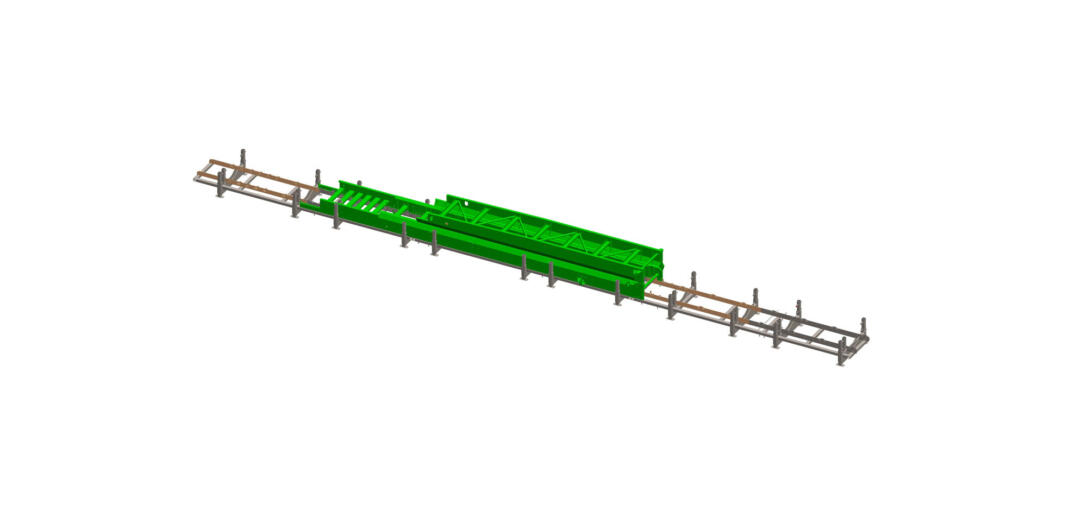 Streamlined production process
To accommodate the stacker assembly, Hutchinson went beyond traditional workflow techniques. Our team reorganized our main fabrication area, establishing a dedicated line for this large-scale project. This optimization ensured not just timely delivery but also a streamlined, efficient production cycle that could easily be replicated for similar future projects.
Problem-solving & lateral thinking
We realized that conventional approaches wouldn't suffice for this project. Our engineers, therefore, designed and manufactured a unique, versatile jig, resulting in a 20% reduction in fabrication time. The use of tabbing and slotting techniques further contributed to the precision and consistency of the assembly.
Quality Assurance
Quality is not an afterthought at Hutchinson; it is an integral part of the process. A dedicated quality team diligently monitored every stage of the production process. The quality of welds and paints received meticulous attention, exceeding our customer's expectations.
Tangible benefits for your business
Speed to Market: With a 20% reduction in fabrication times, you will gain a significant competitive edge.
Space Efficiency: Our successful handling of this project allowed the client to free up 100,000 sq ft of factory space for other value-added activities.
Resource Optimization: Partnering with us means you can allocate your resources to core functions, boosting your overall operational efficiency.
Cost-Effectiveness: Our optimized production techniques could result in notable cost savings, contributing to your bottom line.
Quality Beyond Expectations: Our comprehensive quality checks ensure that your products not only meet but surpass industry standards.
Hutchinson offers a blend of technical prowess, innovative thinking, and uncompromising quality. By choosing Hutchinson as your subcontractor for complex assemblies, you're not just outsourcing a project; you're gaining a strategic partner committed to enhancing your competitiveness.
For further discussions and how we can cater to your specific needs, please contact:
Noel Bell
Business Development Specialist
Phone: 028 2933 0250
Let Hutchinson take your complex assemblies to the next level of excellence.